List Hygiene: Weeding out Inactive Subscribers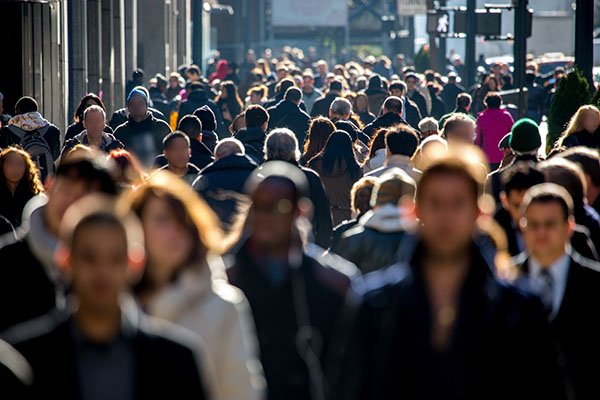 Our previous post introduced you to the concept of conducting an email audit. Today we're taking a closer look into what we consider to be an invaluable step in the email audit process: conducting list hygiene. Or as we like to say … Adios, inactives!
Performing list hygiene is the process of removing subscribers who have gone dormant or inactive. Don't worry, this isn't done manually, you won't be pulling the stats on each individual email address, but rather conducting an automated search based on your criteria.
What are the benefits of conducting list hygiene?
Performing list hygiene works to remove inactive subscribers from your mailing list, leaving only the core group of targeted, engaged, interested readers who are more likely to open, read, click, share and possibly purchase from your mailings.
Not only will this improve your metrics and diagnostics reports (open rates, click throughs, etc.) – which can be important when attracting potential direct advertisers or affiliate partners – but it can have a positive impact on your payment tier within FeedBlitz as well. Publishers are charged for active, unique email subscribers. Weeding out those subscribers who are still considered unique and active, but have not engaged with your emails or content has the potential to reduce your service fee. Who doesn't love that?
How do I conduct List Hygiene?
Before beginning the process, first you will want to determine how far back to go in your timeline – 60 or 90 days are good starting points. You'll be pulling all email addresses for those subscribers who have not opened or clicked your emails for this set period of time. We suggest polling the totals for both time frames before making your ultimate decision.
Once you determine the time frame, then you'll want to decide whether to delete the emails immediately or use these addresses for a re-engagement campaign. Otherwise, just delete the new list when the move has finished.
Are you a FeedBlitz client? Follow this step-by-step guide on How do I Create a Re-Engagement Campaign to set your campaign up and get started removing inactive subscribers from your list!
The Basics of a Re-Engagement Campaign
As mentioned above, you have the option to simply delete inactive subscribers or you can launch a re-engagement campaign to see if any are still interested in receiving your content. To do this, we suggest publishers schedule a series of 3 newsflash emails to convince subscribers to rejoin your list:
Email 1 – The goal of this email is to alert subscribers they're on your radar. A subject line of "Still interested in receiving our content?" or "It's been awhile since we've seen you." will accomplish this and let them know and provoke them to take possible action. Include in this email a link to a subscription form asking them to re-subscribe. Also let these subscribers know they will be removed should they fail to take action.
Pro Tip: You want readers who have been inactive to show they are interested in remaining on your list by taking action and choosing to re-engage. Otherwise you keep inactive subscribers inactive!
Bonus Note: It is important to add a Trigger to your lists that removes a subscriber who resubscribes to the main list from the re-engagement list. Our team can help you with this if you are unsure where this feature is.
Email 2 – A reminder of your first email sent just 5-7 days after the initial email. We like a subject line of "I don't want to lose you, but.." so these particular, complacent email subscribers are reminded of the first  email or are seeing this for the first time. Also include the link to the subscription page to let them know they are able to re-subscribe so they don't miss out on valuable updates.
Email 3 – A "So sorry to see you go!" email another 5-7 days after email 2 and just two days before deleting the list of inactive subscribers. Still include the link to re-subscribe, but be firm in that this could possibly be the last bit of contact they receive from you.
These emails do not need to be lengthy. Generally those that are more concise have proven to be more effective during re-engagement campaigns.  Don't expect a high return on the process. The open rate for the inactive list is likely to be only a few percent at most. They don't normally open your emails and are unlikely to now. This process is to ensure there are no false positives. Wish the inactive subscribers well and send them on their way ….. you've got real, active, awesomely engaging subscribers to focus on!
What are your thoughts when it comes to performing List Hygiene? Do you find it an intriguing, necessary concept or would you prefer to keep inactive, yet still deliverable, email addresses on your list? We would love to hear your feedback and experience if you have recently conducted a List Hygiene and/or re-engagement campaign! You can email responses to support@feedblitz.com.
Questions on how to start a List Hygiene campaign or any of our other services? We are here with your answers! Send us an email at support@feedblitz.com, chat, check out our Help Forum, or give us a call at 1.877.692.5489. Our Support and Sales Desk is available Monday – Friday from 9 am to 5 pm EST.
-•-
Easy enough for a blogger to set up in seconds, powerful enough for sophisticated corporate email campaigns, FeedBlitz is an RSS, Email and Social Automation Tool to take your email marketing to the next level. Visit us online to learn more or start your 30 Day Free Trial!