Monetize Your Mailing Lists – FeedBurner Alternative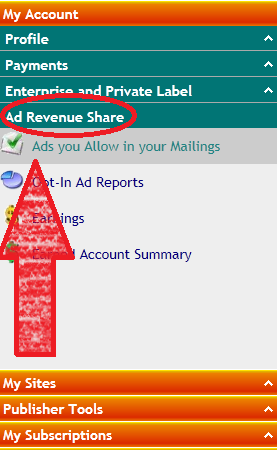 If you're looking to augment your earnings, or replace lost revenue with the upcoming demise of AdSense for Feeds, FeedBlitz has a program for you! All paying publishers can join our ad program, powered by our partners LiveIntent, and make money with every single mailing.
You can opt in – and then out, of course – at any time. The larger your list and the more you mail, the better your results will be. FeedBlitz pays out monthly, 45 days after your ad earnings balance is $25.00 or better, as long as we have your tax id.
Here's how to set it up:
Log in to FeedBlitz.
Make sure you are in a paid publisher account or an active trial.
In the left navigation, go to My Account | Ad Revenue Share | Ads You Allow in Your Mailings.
Click "Change Ad Insertion Settings"
Enable and configure the feature.
That's it. Metrics are updated overnight (US Eastern).