Monetizing Your Mailings by Selling Digital Content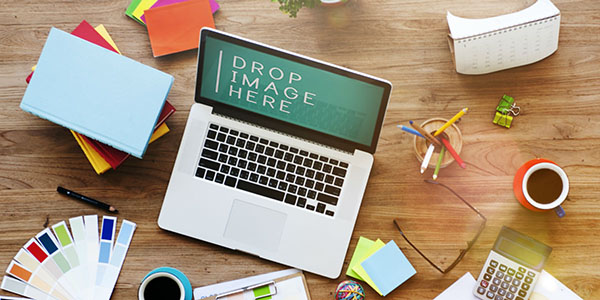 We touched on this topic not too long ago in our post Using Funnels to Help you Sell and today we are going to take a closer look at how to get started selling digital products to monetize your mailings to generate another income stream.
Most blogs should be able to create a digital product to sell and generate income. While it might be hard to see how this revenue model relates to a mailing list, remember the subscribers on your list have given you permission to contact them via email. Signing up for an email list is a transaction. In this way, your email subscribers are already clients, they just haven't paid (yet!).
As long as you've done the legwork on your part of the relationship, delivering high-value content, you have established a strong, trusting connection between your subscriber and your brand. With digital products, you can turn these individuals into paying clients!
How can I get started selling Digital Content?
Ebooks and email courses are the most popular forms of digital products our publishers promote and sell to their mailing lists. If you are new to offering digital products on your site, here are two different ways to begin introducing the process:
The Enticement

Use content on your site that touches people looking to solve a problem or fulfill a need related to your digital product. (How-to posts are great for this!)

Solve this issue in the content on the site, but offer a free enhancement to that solution. To receive the free enhancement, the reader must submit their email address and confirm their subscription.

Deliver your freebie with an Autoresponder after the subscription has been confirmed, and in the same email offer your digital product.
The Bundle Strategy:

Create small products (short eBooks or printables) and add them to your digital product inventory. While each of these items should be purchasable individually, they will be used to increase the value perception when bundling them together.

Example: If you had 10 ebooks at $4.95 each, that's a $49.95 value, however the bundle would be available at a lower price. Remember that you had no actual intention of selling a standalone ebook. If someone buys a single one, that's just a happy bonus.

Follow the same method mentioned in the enticement strategy to pitch the bundle. Emphasize this is their only opportunity to purchase at the discounted, bundled price.

You can also offer this bundle in various other places in your mailings, linking them to Autoresponders as well.
What about my current subscribers?
Never forget about current subscribers! Make them feel special by always offering your list an opportunity to buy from you before officially launching any product on your website. This is also a great way to test a new product's market potential. If you are about to offer a new free printable, download or eBook, send a Newsflash to your current lists with the content first. As long as you use an autoresponder to deliver the incentive to your new subscribers, you don't have to worry about duplication.
Brainstorming Time!

First, list any digital products you have purchased in the past 2-3 years.
Why did you buy these products? Was it the content? The offer itself?
Now think about the content on your site. List 3 ways you could use your current content to create a digital product.
Take it a step further and list 3 new digital products you would like to offer in the future.
And there you have it! Recognize what sparked your interest in purchasing other publisher's digital content and look at how you can incorporate it into your site. We're willing to bet you already have at least 3 digital products waiting to be packaged together with the current content on your site. The next step is creating the Autoresponders and Parsers to set it all in motion!
When you begin to sell digital content, the most important aspect is to always deliver on your promises. Each transaction and each email should be one which reaffirms your customer's trust in you and your product. Test this process in detail to ensure all aspects are in line and processing correctly before you launch it to the world. If you have any questions, our team is here to act as guides and walk you through the setup if needed!
Questions, comments or suggestions on what you've read here today? We'd love to hear your feedback! Send us an email at support@feedblitz.com, chat, check out our Help Forum, or give us a call at 1.877.692.5489. Our Support and Sales Desk is available Monday – Friday from 9 am to 5 pm EST.
-•-
Easy enough for a blogger to set up in seconds, powerful enough for sophisticated corporate email campaigns, FeedBlitz is an RSS, Email and Social Automation Tool to take your email marketing to the next level. Visit us online to learn more or start your 30 Day Free Trial!