Checking Your Sending and Authentication Settings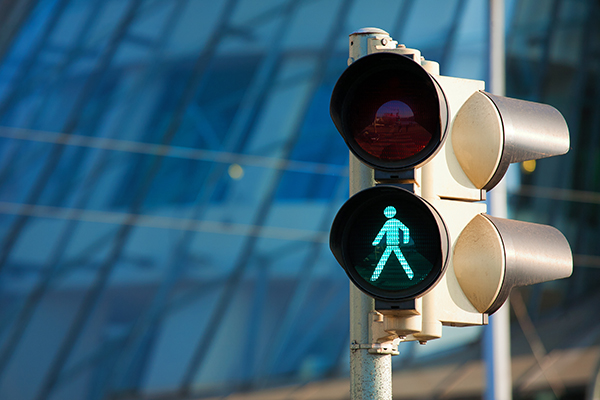 After gathering feedback from our publishers, the FeedBlitz Development Team has opened and repositioned the availability of editing SPF and DKIM authentication to all publishers.
Email authentication communicates to your subscriber's inbox that we (FeedBlitz) are allowed to email on the publisher's behalf. While we handle the authentication for you, some of our advanced publishers enjoy having this added layer of authentication protection.
You can access and edit these records under Sites and select DKIM, SPF Authentication.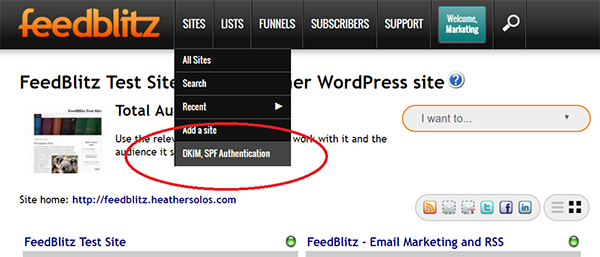 SPF (Sender Protection Framework) Authentication
If you already have an SPF record on your domain, simply add:   include:mail.feedblitz.com

If you do not have an SPF record, you will need to add a TXT record to your DNS. We recommend:  v=spf1 include:mail.feedblitz.com ~all

A more thorough explanation of this can be found here.
DKIM Authentication
DKIM allows email receivers to validate mail FeedBlitz sends on your behalf using DKIM signatures on your DNS. These settings will be set for your entire account and will be applied to all mailings and lists you manage. You can generate the records  from your account. You will use the generated DNS record to update your DNS information for your site.
*Please note, these are advanced settings; entering the wrong information can result in your mailings not being delivered properly or being sent to spam or junk folders.
-•-
If you have any questions, send our Support Team an email at support@feedblitz.com, or you can chat or give us a call 1.877.692.5489 Monday – Friday, 9 am to 5 pm EST. We also have plenty of great support available 24/7 in our online Help Forum and YouTube channel!