Removing Instagram Captions in Your Mailings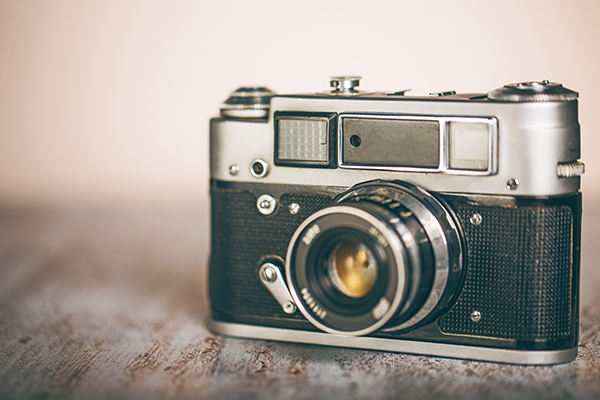 Your FeedBlitz template is capable of pulling the three most recent Instagram photos for your subscribers to see. This is a great way to cross promote your brand, while broadening the views of your photos, without the hassle or worry about algorithm changes within the Instagram app.
With your three most recent photos, the template also pulls the captions of these photos. If you tend to post longer captions or use multiple hashtags in your captions, this can take up an increased amount of space in your template.
To easily remove Instagram photo captions in your email template, you will need to remove the <$BlogItemTitle$> element located in the Instagram section of the template. To do this your template will need to be in the Advanced Template Editor.
In the ATE, scroll down in the template to your Instagram box. This is where you will remove the tag  <$BlogItemTitle$> to remove the captions of your photos: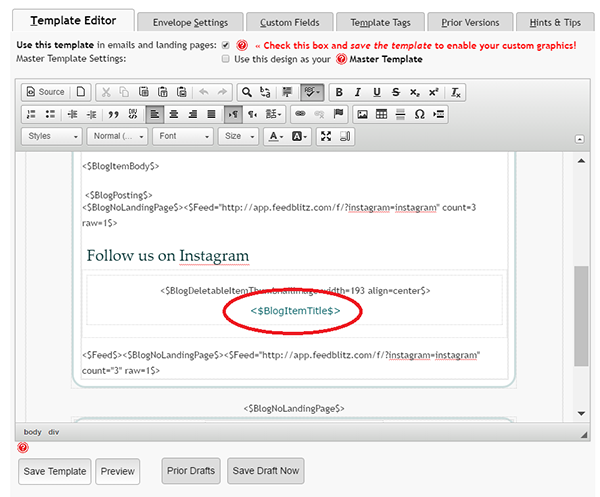 This will remove the captions while leaving the photos visible and still linked to your Instagram account. You can easily apply this to captions on your other social channels as well, should you wish to remove captions for your Pinterest, YouTube, Etsy, or Shopify feeds.
If you have any questions, simply send our team an email at support@feedblitz.com, or you can chat or give us a call 1.877.692.5489 Monday – Friday, 9 am to 5 pm EST. We also have plenty of great support available 24/7 in our online Help Forum and YouTube channel!