Sending Your Posts Manually with On Demand Mailings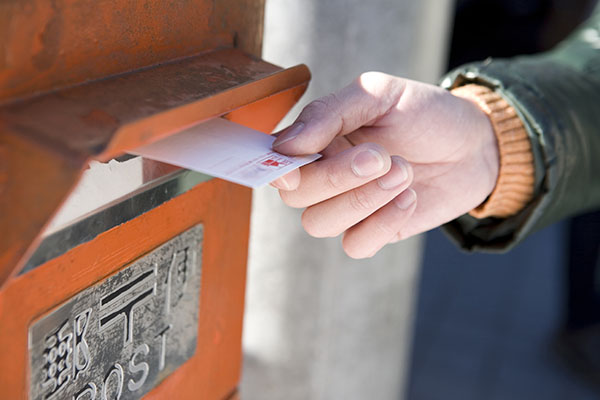 While we explore the various features old and new (Hello, Groups!) available to our publishers, this week's post touches on one of our oldest core features. For some, it will be an introduction while for others it will be a refresher. Regardless, we hope you will find a touch of inspiration for one of our most beloved email marketing features.
Have you ever wanted to resend a post which has already gone out to your list? Reasons for doing this can vary, yet there can (and most likely will at some point) come a time when you need to manually resend a particular post. For this purpose, FeedBlitz offers the functionality of sending an On Demand mailing.
What is an On Demand mailing?
An On Demand mailing is an email which is manually selected and sent to an audience. This links in with our On Demand scheduling option which prevents mailings from being sent automatically.
How do I send an On Demand mailing?
It's very easy to send an On Demand mailing!
You can check out our quick guide with screenshots in our Knowledge Base.
Why would I want to send an On Demand mailing?
Manually send posts from your website.

Re-send a mailing to those who did not open or click the initial mailing.
Pro Tip:A majority of emails have an estimated 20% open rate. (Hint: Unless you are a deal blogger, this is a target open rate goal to reach!) The funny thing is that each day your 20% can be comprised of a completely different 20% of your subscribers. This is why the occasional re-sending of an important post is efficient in helping you reach a wider portion of your audience!

FeedBlitz Update: You no longer need a Segment to target subscribers who did not open a previously sent email. You can use a tool right in your list's dashboard. Learn how in our knowledge base.
Email a post to additional lists in your account.

Create a roundup of posts to send in one email.
On Demand mailings can include as many or as few articles as you would like. As long as the post is in your feed, you are able to send it On Demand. (This is GREAT when sending year-end round-ups, which we'll talk about more next week!)
Once you have selected the articles for your mailing, you can reorder them in any way you choose before hitting send. On Demand mailings are even set up to use the email template of the list, so there's no extra worry about design or layout. And if you remember our previous post on Groups, you can use this feature to help specify even further the audience who will receive your On Demand mailings.
Many of our publishers enjoy using our On Demand feature with their email marketing. Whether used regularly or sparingly, this feature is available for all FeedBlitz publishers. If you have questions about how to send an On Demand mailing, send us an email at support@feedblitz.com, chat, check out our Help Forum, or give us a call at 1.877.692.5489. Our Support and Sales Desk is available Monday – Friday from 9 am to 5 pm EST.
-•-
Easy enough for a blogger to set up in seconds, powerful enough for sophisticated corporate email campaigns, FeedBlitz is an RSS, Email and Social Automation Tool to take your email marketing to the next level. Visit us online to learn more or start your 30 Day Free Trial!