The Automated vs Manual Email Debate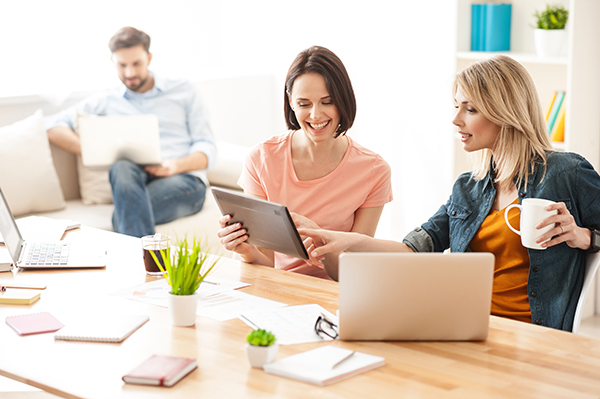 Email marketing falls into two categories: automated or manual. Some bloggers insist one is better than the other, sparking the great email debate. What really matters is:
Your preference in how the emails are sent.

The expectations you have set for your subscribers.
Do you want to be hands on and manually send out each email or would you prefer to allow your email to run automatically? Are your subscribers expecting updates from your site only or an insider look at content not available to the public?
You may be strictly one or the other, or possibly a hybrid of both. Let's take a look to see how each category works.
Automated Emails and RSS
Automated emails, commonly referred to as RSS emails, automatically send new updates from your website to your mailing list, using your RSS feed. These updates can be scheduled to mail soon after a new post goes live, or at a set time each day, each week or even each month. The more you post between sending times determines how many posts will appear in your email.
The good thing about automated emails is they are just that — automatic. Design your template, set your sending schedule and your mailing provider, such as FeedBlitz, takes care of the rest. You can focus on posting content to your blog assured your email marketing is being handled. Automated emails are a great way to stay in consistent communication with your subscribers as long as you're posting to your blog consistently.
With this category of emails, however, you won't be able to personally touch each email that is sent. While you can easily insert a subscriber's first name and add an introductory sentence to your template to personalize the emails a bit more, some bloggers prefer to hand-craft an intro paragraph or insert commentary on individual posts. Revisiting our points mentioned above, it depends on what expectations you've set for your subscribers.
The Skinny on Manual Emails
Manual emails, on the other hand, offer you greater control when it comes to exclusive content and sending time. Starting with either your email template or a blank email, you add the content and choose whether to send right away or schedule for another day.
Many bloggers enjoy manual emails as it offers a chance to be more candid and personal with subscribers than what they feel is appropriate for a blog post. This also gives your subscribers the opportunity to receive something extra that blog readers won't see.. As mentioned before, this hits on what expectations you have set for your subscribers. Did you promise exclusive content not available to everyone else? Then manual emails will be the way to deliver on your promise.
Now, say you want to send a manual email with a personalized note along with content from your website? FeedBlitz can assist you in this process. We curate the content, you choose which posts to send, the order to send them, the ability to add a note at the top (or bottom) then send or schedule.
A potential downside to manual emails as opposed to automated emails is the time invested in each email. It's not running on an automatic machine so you'll need to be more disciplined to carve out time in your schedule to send emails on a consistent basis.
Do what works for your subscribers.
The debate amongst bloggers as to which category of email is better — automatic or manual — isn't going away anytime soon. There are pros and cons for both! Good news is you don't actually have to choose. You can if you'd like, but many bloggers opt for a combination of the two. Automatic emails for the blog content and manual emails for exclusive updates or weekly summary emails.
The key is finding what works for you in meeting your subscribers' expectations. If you're unsure, simply ask your subscribers. If you'd like to test the waters, adding a second category of email, we suggest creating a duplicate mailing list and letting your subscribers know about this addition in the first mailing. This way they have the opportunity to unsubscribe to the new updates only if preferred.
Adding a second mailing can be just the next step you need in your email marketing journey. If you have any questions when it comes to the two categories of emails or anything email marketing-related, send our team an email at support@feedblitz.com. You can also chat, check out our Help Forum, or give us a call at 1.877.692.5489. Our Support and Sales Desk is available Monday – Friday from 9 am to 5 pm EST.