You Don't Always Have to Email Each Post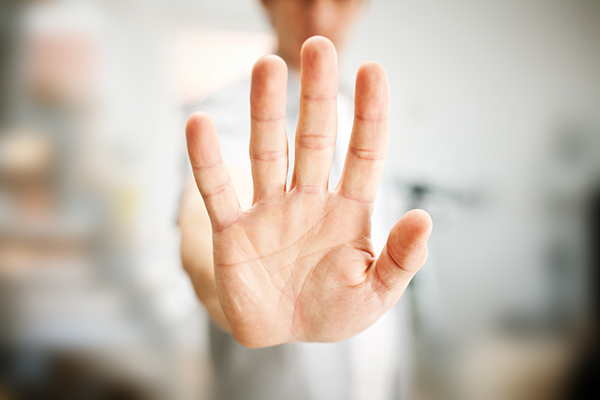 Using Exclude Tags  to Refrain from Sending Posts
We understand there are times you would like to post an item to your website without having it sent to your mailing list. Exclude tags are a simple way to do this in FeedBlitz.
Have you missed a tip or two? Catch up on all of our Quick Tips here!
You can find exclude tags in the Settings of your Mailing List. Look for the line "FeedBlitz sends All New Posts," and click this to trigger the dialogue box below.
Here you are able to enter any tag you wish to use to exclude a post from your mailing.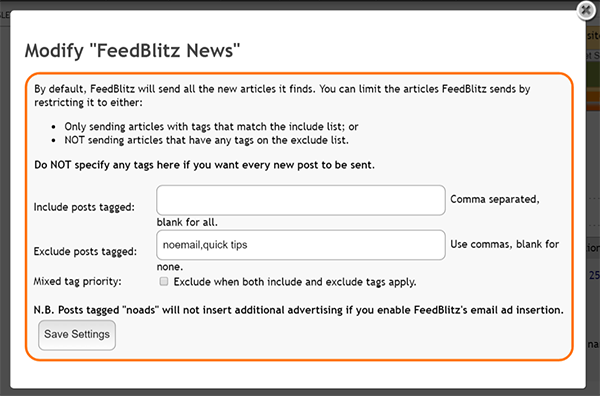 The tags used here must be used in the exact same format as on your website. It is important to remember exclude tags are case, spacing and punctuation sensitive. Any posts published on your site tagged with your exclude tag in the FeedBlitz settings will prevent the post from being mailed to your subscribers.
Pro Tip: If you prefer using categories instead of tags, that's no problem as tags and categories are treated the same by FeedBlitz!
A scenario for using exclude tags, other than for individual posts, can include sending category-specific posts, such as our Quick Tips posts. Both our main blog post mailing list and our Quick Tips mailing list are powered by the same RSS feed. For this, we exclude all posts tagged 'quick tips' from our main mailing list and only include posts with this tag for our Quick Tips mailing list. This prevents subscribers from receiving two emails, should they be on both lists.
-•-
If you have any questions, send our Support Team an email at support@feedblitz.com, or you can chat or give us a call 1.877.692.5489 Monday – Friday, 9 am to 5 pm EST. We also have plenty of great support available 24/7 in our online Help Forum and YouTube channel!